Allison Grey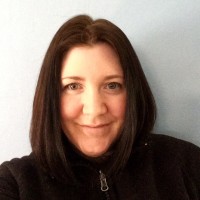 Born and raised in Vermont, I now live in Barre with my husband, two little boys and eleven (yes.. ELEVEN) pets, including dogs, cats, fish, rats, a rabbit and a bird.
I'm half Canadian and a TALKER, so naturally DJing just made sense. ?
When I'm not working, I like riding my motorcycle, hiking the trails at Millstone, taking pictures and singing along to my favorite songs.
You'll often find me goofing around with my boys, lying in sun spots with my cat and watching the Walking Dead.
I met my husband here at Froggy.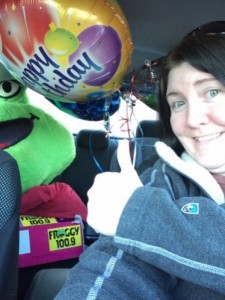 I sing along with each song before my break. (If I'm not careful, you'll hear me one of these days.)